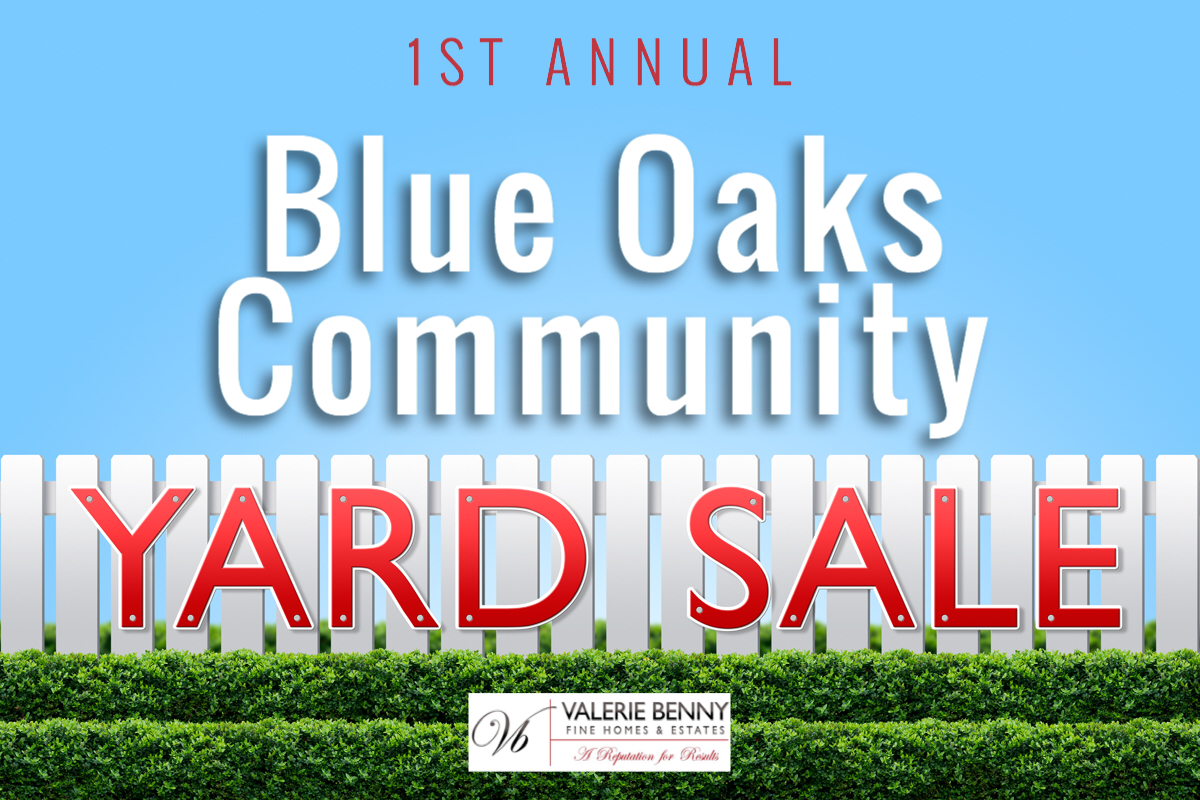 It's spring cleaning time! Please mark Sunday, April 29, 2018, 7:00 am to 1:00 pm on your calendars, and join us for the 1st Annual Blue Oaks Community Yard Sale!
---
Everyone in the Blue Oaks community is invited to participate. Valerie Benny and BONA are partnering to market this event to the public, such as advertising on various social media sites, putting out signs and maps of the homes participating, and providing you with balloons, signs, information, stickers, etc. at absolutely no cost to you. We do the work and you can just sell, sell, sell!
If you would like to participate, please click here.
For more details, questions, and suggestions, please call/text her assistant at (916) 897-1969.
*Sponsored by Valerie Benny Fine Homes and Estates*